Invest in Free Speech before it's too late!
Free speech is under assault. Censorship is spreading like a virus, targeting any idea that offends the sensibilities of the politically correct crowd. They label dissent as "hate" to choke debate. If this contagion infects America, tyranny will reign. Our Constitution enshrines the right to free expression, the foundation of freedom. Yet some now work to undermine this sacred liberty, banning "offensive" speech to impose their vision on society. They start with speech they dislike, but always want more. Defend free speech now or lose the voice to defend any freedom. The future we leave our children hangs in the balance. Speak out today, or wake up tomorrow with nothing left to say. 👉 Learn more at Wefunder and invest today! wefunder.com/tusk
Search Results & News Feed curated specifically for you​
TUSK ALLOWS YOU TO CHOOSE WHAT'S RELEVANT – NOT ANYONE ELSE​
Privately browse the Internet and get the latest news without censorship or liberal bias!​
The Freedom-First Web Browser and Search Engine developed exclusively for Patriots, by Patriots, lets you see all sides.
TUSK stands against Censorship!​
It's what separates TUSK from the rest of the pack​
The TUSK BROWSER allows YOU to determine the sources of your news and information.​ Would you like to see more Conservative news from only the Conservative sources you trust? TUSK is the answer.​
Designed exclusively for Conservatives, TUSK allows you to get the news and information you want without the liberal bias.​
TAKE CONTROL OF YOUR INTERNET WITH THE POWER OF THE TUSK BROWSER.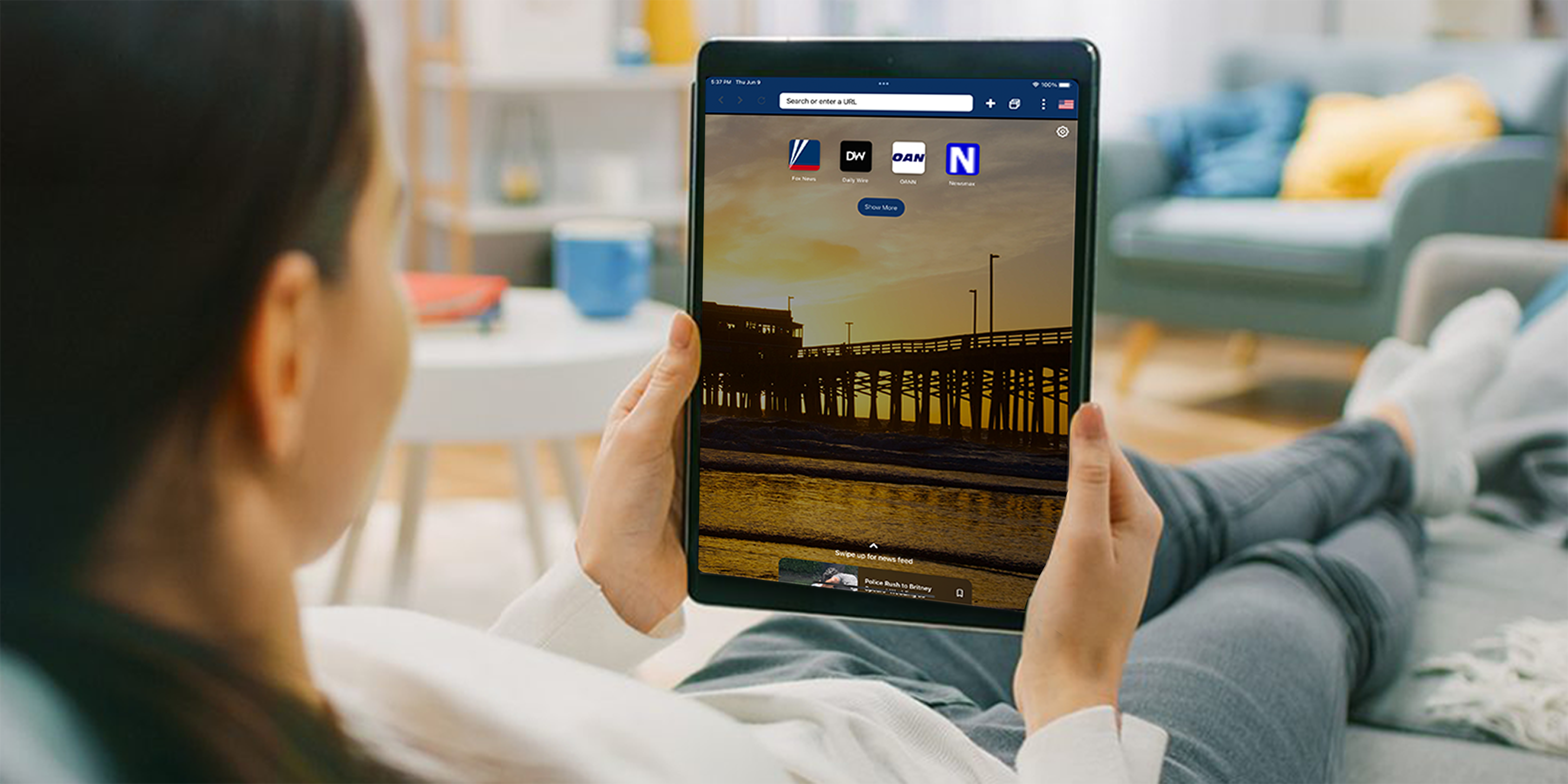 BUILT BY PATRIOTS FOR PATRIOTS​
Browse the News with the power of Free Speech

​

The first and only "Freedom First" Web Browser with Uncensored News.  Built from the ground up to ensure Conservatives can access the stories that matter. With TUSK, you choose the media outlets you trust so you can browse a news feed with the most relevant stories for you, by you.
TAKE CONTROL OF YOUR INTERNET​
Keep Your Browsing Private and Secure

​

Your web browsing with HTTP is not encrypted and is vulnerable to attackers who are eavesdropping and can gain access to website database and sensitive information. TUSK forces sites to use HTTPS connections when available, protecting your data from prying eyes. These encrypted connections, on both the client and server sides, ensures data security over the network, especially public networks like Wi-Fi.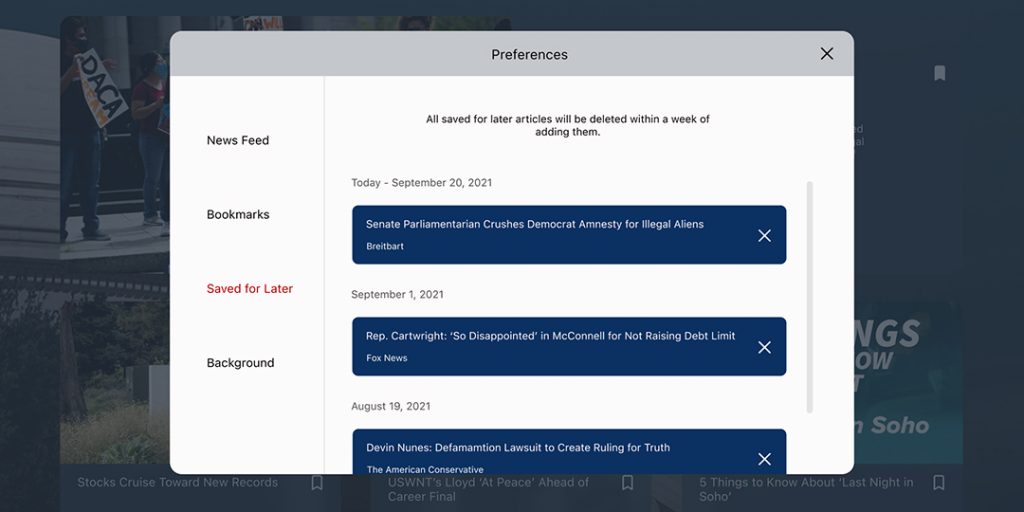 TRY THE FUTURE OF SEARCH NOW: ​
TUSK Search Engine

​

We are working on our own search, providing an alternative to the search engines that exist today. We are building a search engine designed by Conservatives, for Conservatives. And since we don't censor anyone, you will always have a choice to use whatever search you like.

Try the prototype in TUSK browser or here: tusksearch.com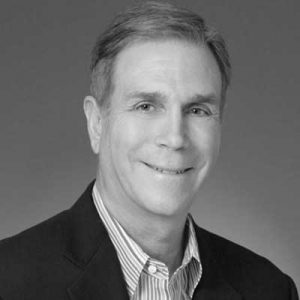 First, and most importantly, TUSK founder, Jeff Bermant is a Patriot who loves the United States of America with all his heart. That's why he's putting his money where his mouth is in founding TUSK.
Jeff has taken Mark Levin's call to action seriously. When asked "What should I do right now?', Levin replied, "…You should get involved right now."
After graduating from USC with a major in U.S. history, Jeff Bermant founded one of the largest real estate development groups in Santa Barbara, California before his passion led him into the digital world of browser development with products like Cocoon VPN and Cocoon MyData Rewards.​
An entrepreneur with over thirteen years in the field of browser development, combined with his deep love of America, Jeff Bermant is the right person at the right time in history to effect change.​
TUSK Advisory Board Members

Matt Schlapp, often interviewed on Fox News, brings 8 years' experience as Chairman of the Conservative Political Action Coalition (CPAC) and served as White House Political Director in the George W. Bush Administration.
Mercedes Schlapp joins her husband Matt and is a Senior Fellow at the American Conservative Union Foundation and regularly hosts the online show America UnCanceled on CPAC NOW. She brings much experience having worked in The White House for two different presidential administrations in senior level positions.
Ryan McGowan, since 2016, holds a top finance position at the American Conservative Union (ACU/CPAC) and brings experience in accounting and management consulting in the areas of IPO readiness, mergers and acquisitions, revenue recognition, and audit/attestation
Alex Hinson is the Director of Corporate Sponsorship and Deputy Director of National Development for the Conservative Political Action Conference (CPAC) following his time as White House Liaison to the U.S Treasury Department and White House Liaison and Senior Advisor at the Export-Import Bank of the United States.
Stanton D. Anderson is a lawyer who practiced in Washington, D.C. where he was active in national Republican politics. In addition to holding key senior positions in a number of Presidential campaigns, Stanton has also served in a number of roles in several Republican Administrations and most recently as Chief Legal Officer of the U.S. Chamber of Commerce.
TUSK Features
The all-new TUSK Browser has all the features you want without any of the issues you don't.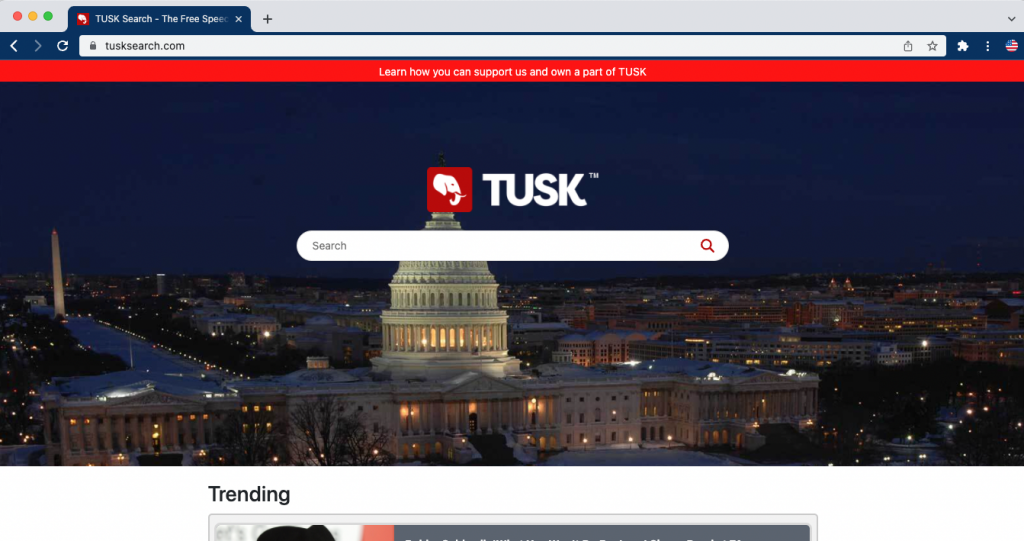 TUSK Search Engine
• Anti-censorship search results​
• Filter results by RIGHT, LEFT, or CENTER​
• No account required
• Default Search Engine in TUSK Browser, or use with any browser at tusksearch.com
​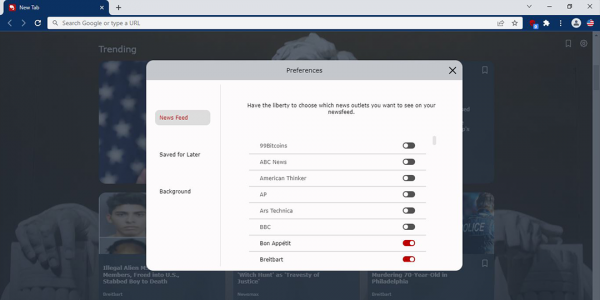 News Feed​
• Personally curate your media feed​
• Proprietary feed rank and sort to show the most popular and relevant stories​
• No account required so you can browse the news privately ​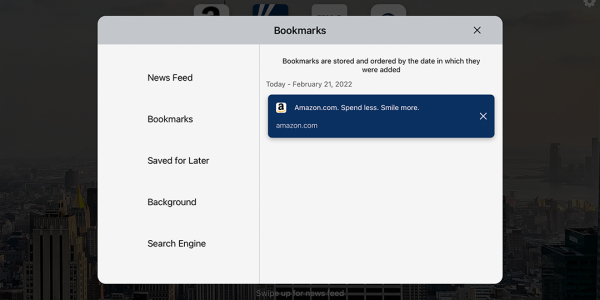 Productivity​
• Bookmarks and tabs management​
• Import bookmarks and settings​
• Support most Chrome extensions​
• Built-in password manager (coming soon)​
• Automatic updates (coming soon)​​